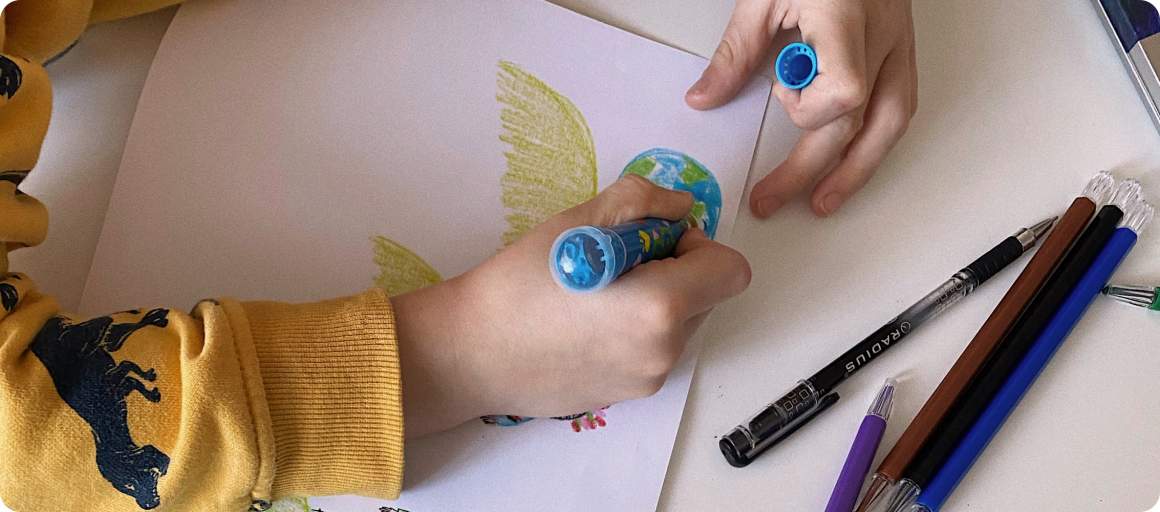 About us
What is PEACE OF HEART – from Ukraine with love?
It is a charitable NFT collection, supporting Ukraine and its citizens. All the funds raised in this charity event will be donated to the Ukrainian victims of the war – parents and children trapped in the war zone and those that were displaced.
Our NFTs were created by digitising drawings made by Ukrainian children, through their experiences and emotions that they are faced with in this new, difficult reality.
Everyone who supports the fundraising will in return receive a unique NFT – a digital version of a drawing made by a child from Ukraine.
The military conflict in eastern Ukraine has been ongoing since 2014. The residents of the region were forced to abandon their houses in search of shelter in other parts of the country. Humanitarian aid must be provided not only to those who have fled, but also to people who gave refuge to others.
People had to forsake their previous lives – they have no jobs and no money to live on. They lack the most basic goods – food, warm clothes and hygiene products. The most vulnerable group are children, for whom the war is an extremely traumatic experience. They urgently require counselling and the opportunity to continue their studies and self-development.
With the belief of the cryptocurrency community, we have created the "PEACE OF HEART" project in the world of NFTs. Every NFT-lover now has an opportunity to support Ukraine, together with us, where all donations will be allocated to aid civilian victims of the war in Ukraine.
This project has been organised and realised with the help of Polish Humanitarian Action, and it focuses on a group of well-known non-government organisations and companies operating in the new technology sector (e.g. blockchain and NFTs).
We believe that the cryptocurrency and NFT community is ready to support our initiative and help Ukraine and its citizens.
NFTs stand with Ukraine!
Organizers